FREE HUNT'S HEADLINES eLETTER!
Tips, tricks and ticklers from Todd.
Emailed to you free every two weeks, with fun communication gems and other day-brighteners.
We will not sell, trade, rent or barter your e-mail address to any person, company or corporation. We will use it ONLY to send you chuckles and occasional unintelligible intellectual theories.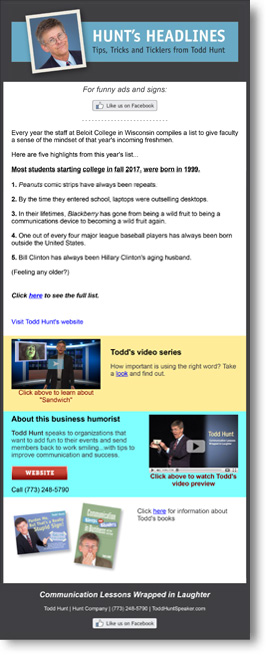 (Above is an illustration. Actual eLetter will be crisp and clear on your phone, computer or other device.)